About Alicor Solutions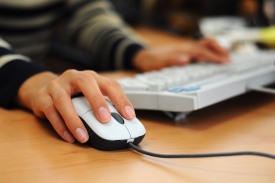 Alicor Solutions is a website development and hosting company that specializes in insurance agency websites. Since 1999, Alicor Solutions has been providing website design, hosting, marketing and maintenance for insurance agencies & brokers across the country.

We specialize in using proven strategies and expectional service to bring solutions to companies that help them grow and improve their brand. We pride ourselves in providing professional designs and marketing that produces results. As a result, we have accumulated many endorsements over the years that we take great pride in.

Our goal is to provide insurance agencies with a complete website package, and have over the years, became one of the top insurance website design firms on the internet. By offering custom options and additional features that most companies don't, we have been able to separate ourselves from the other competitors.

Our staff has years of experience on the internet developing and maintaining insurance agency websites. Between our marketing team, programmers and merchant services team, we can provide all the tools necessary for a successful insurance agency website.